THE LONG-LASTING SOLUTION FOR DEMANDING OPERATIONS
When you purchase a Renault Trucks T X-64, you acquire a certified vehicle with more than 50% of new parts. The T X-64 is equipped with a 6x4 chassis and a robotized gearbox maximizing efficiency. The T X-64 is recognized in every Renault Trucks service centers for peace of mind for your service and spare parts requirements.
PRODUCT FEATURES
1. 6x4 driveline combination 2. Euro 3 certified 3. Complete new reinforced 6x4 chassis 4. New Front (8T) and Rear axles (26T) 5. Rear axle with Single / Dual Reduction 6. Off-Road mode 7. Differential lock 8. Reinforced air (double air filter) and diesel filtration 9. Increased ground clearance 10. Updated vehicle software and manufacturer's documentation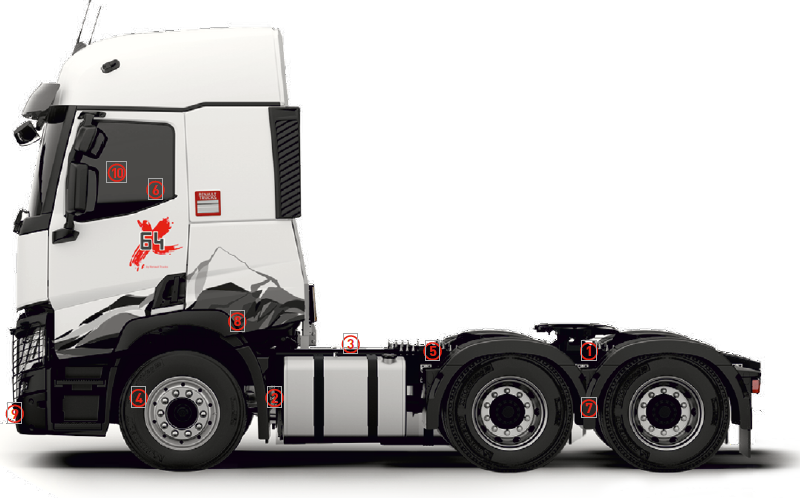 KEY PRODUCT'S CHARACTERISTICS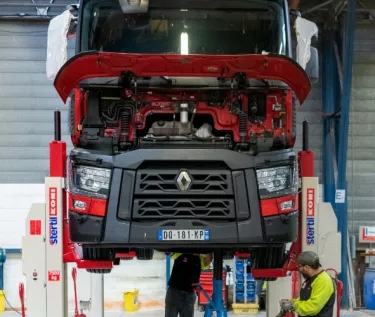 REINFORCED 6X4 NEW CHASSIS
With new frames and new axles (8t front & 26 tons rear), this trucks is the right choice demanding applications up to 60tons GCW.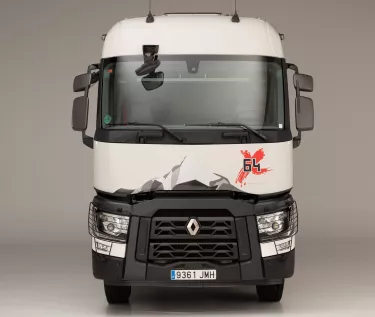 50% REMANUFACTURED IN FRANCE
This truck is remanufactured in our Used Trucks Factory with new truck standards and new genuine parts to deliver a maximum reliability.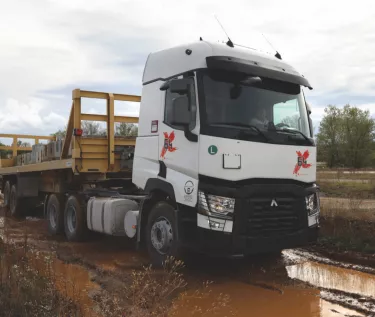 UP TO 18 MONTHS MANUFACTURER'S WARRANTY
This high quality truck benefits from a manufacturer warranty on the driveline, recognized in the whole Renault Trucks network for a complete peace of mind.