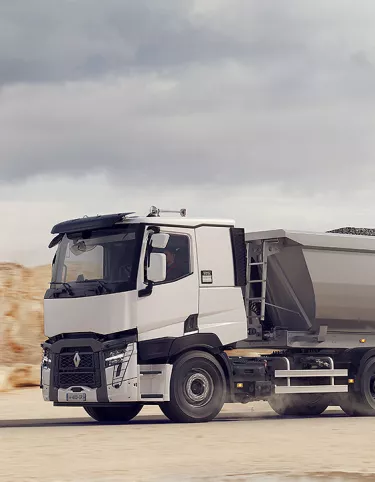 RENAULT TRUCKS C IS EVOLVING
MORE COMFORTABLE AND EFFICIENT
Reliability, fuel savings, comfort, safety ...Renault Trucks goes even further to keep you operational.
A DASHBOARD DESIGNED LIKE A COCKPIT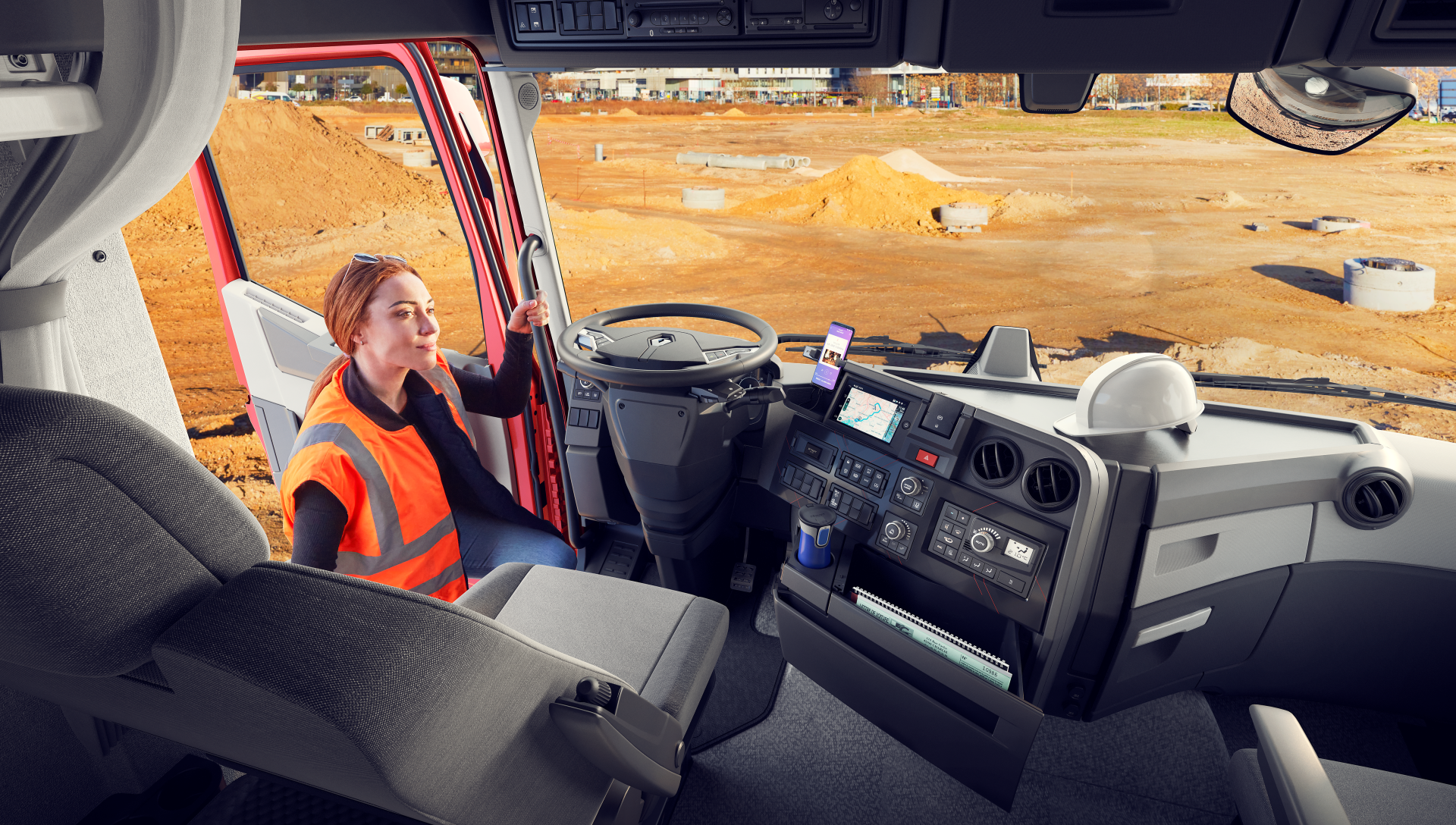 Curved dashboard to keep everything within easy reach
Storage drawer for A4 format documents
Cup holder
USB-C sockets
Start button
Removable superior comfort seat with stain-resistant upholstery
Tablet and phone holder
A MULTIDIRECTIONAL STEERING COLUMN
ONE OF THE BEST STEERING COLUMNS OF THE MARKET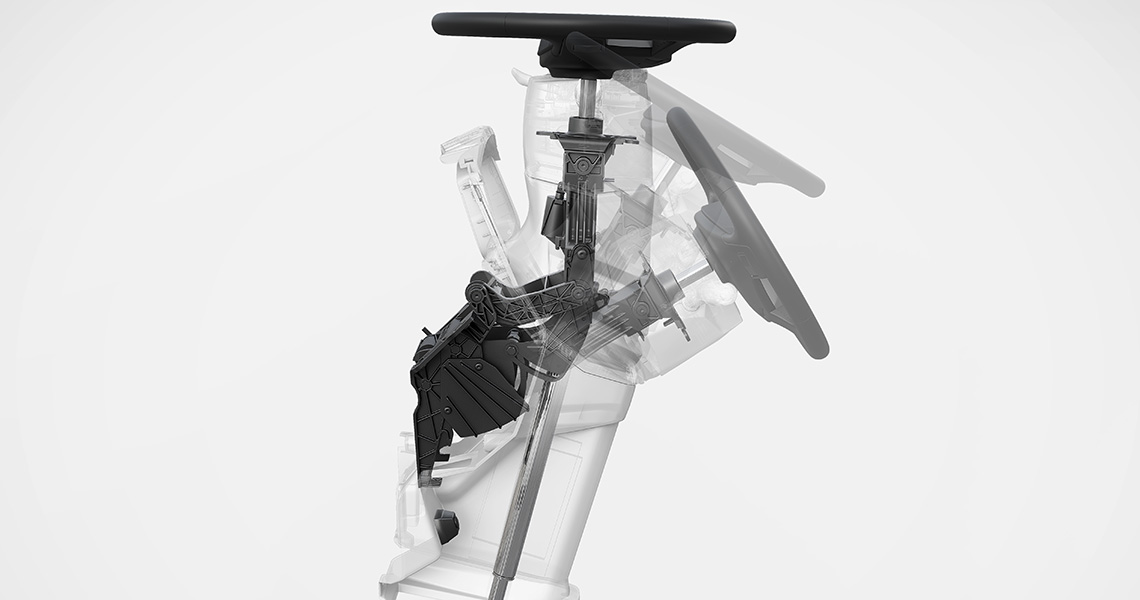 Your driving position to accurately match your morphology
Intuitive foot adjusted control wheel to adopt the ideal driving position
MORE ON BOARD HOME-LIKE COMFORT
NEW ULTRA COMFORTABLE BED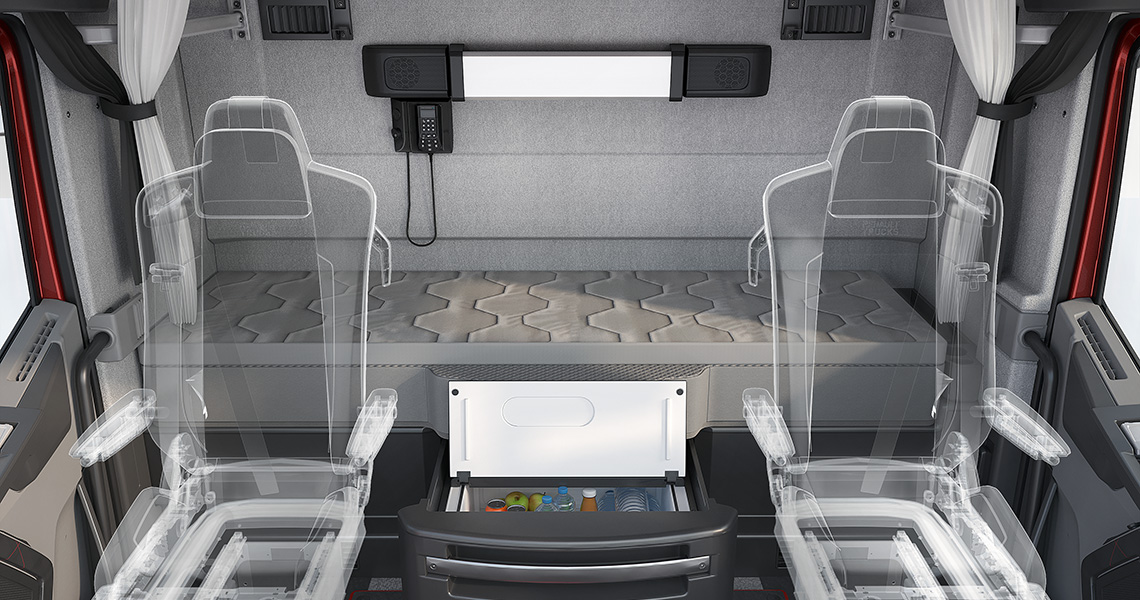 SERENITY BUNK
Mattress thickness: 170 mm; density: 41 kg / m3
Twice as many springs and a thicker mattress to suit all morphologies
Mattress detachable from its base to use fitted sheets
New textured fabric makes cleaning easy
Memory foam mattress topper
TWO USB-C SLEEVES
GREATER RELIABILITY AND FUEL SAVINGS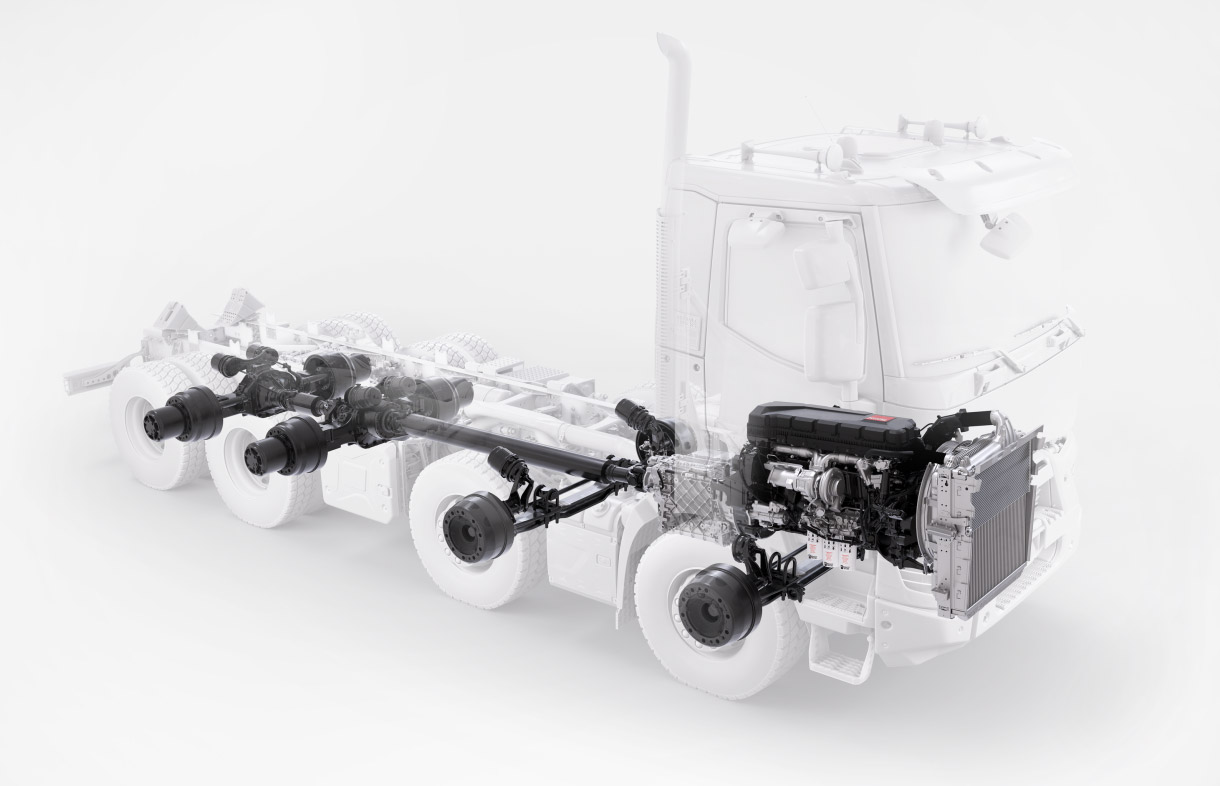 -3% FUEL CONSUMPTION
Renault Trucks is continuously improving the fuel consumption of its vehicles with simple and pragmatic solutions applied as a technical standard. With the new C Euro III ranges, discover the NEW ENGINE RATE, DXi 13L 420 HP;
Up to -3% on fuel consumption
More powerful engine brake
More punch
Wider maximum torque range
More efficient hill star
3Y WARRANTY ON DRIVELINE
The New Renault Trucks Euro 3  C range is so robust, reliable and proven that the driveline  is guaranteed for 3* years up to 450 000 km.
1 year warranty on the complete vehicle

+

2 years additional warranty on the drive train

450 000 KM
* Depending on the country and in accordance with the conditions of the Renault Trucks International warranty
MORE SAFETY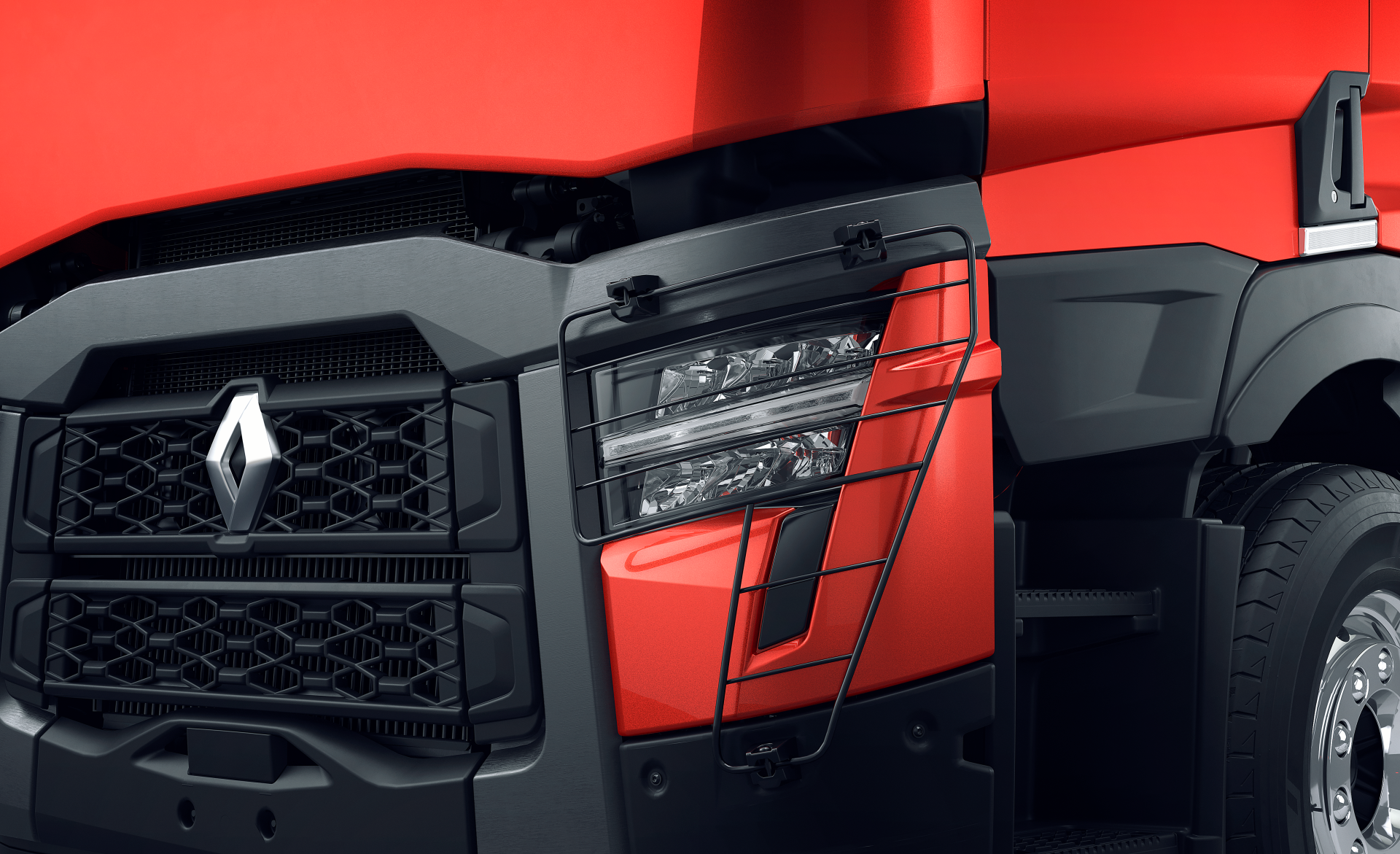 LED LIGHTS FITTED
Better road lighting for better visibility
Lighting close to natural light for less driver fatigue
Wider light beam covering step and ground
Better lighting thanks to LED rotating lights with high light intensity visibility.
PARKING BRAKE EMERGENCY APPLICATION
Stopping the vehicle in the event of abnormal driving performance
MECHANICAL ANTI-INTRUSION LOCKING
For greater safety in the cab when the vehicle is parked
SECURITY SENSORS
The presence sensors detect vulnerable users in blind spots
A CUSTOMISED VEHICLE
The wide choice of chassis configurations enables you to meet all your needs.
The diversity of components available, together with pre-equipped attachment points, facilitate body mounting.
Power take-offs, attachment points on the side members, choice of tank dimensions and custom overhang are all features available to optimise vehicles such as the C Xload 8x4.