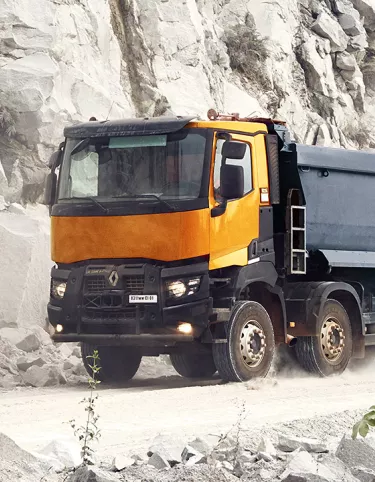 RENAULT TRUCKS K
MORE COMFORTABLE AND EFFICIENT
Reliability, fuel savings, comfort, safety ...Renault Trucks goes even further to keep you operational.
A DASHBOARD DESIGNED LIKE A COCKPIT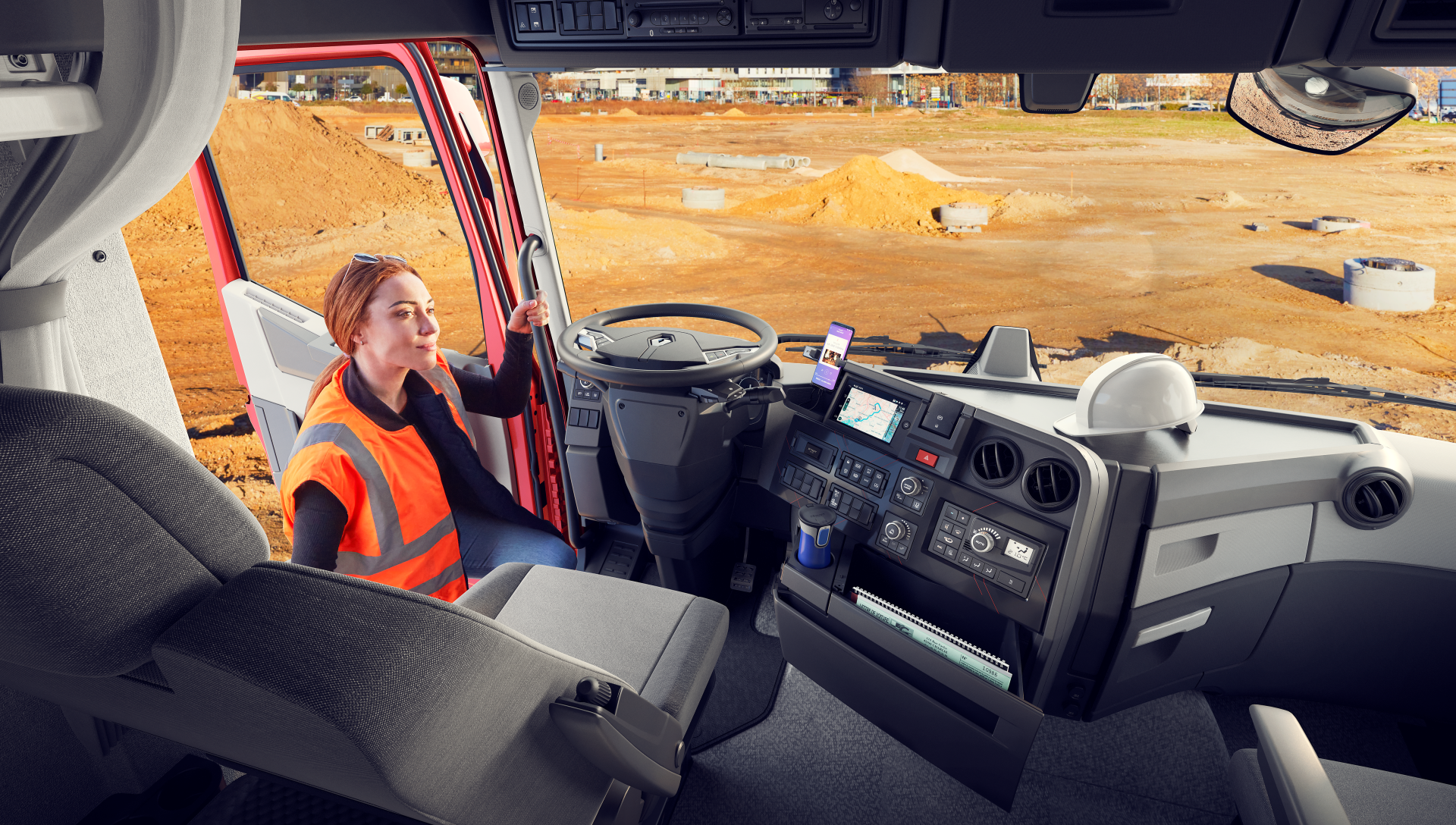 Curved dashboard to keep everything within easy reach
Storage drawer for A4 format documents
Cup holder
USB-C sockets
Start button
Removable superior comfort seat with stain-resistant upholstery
Tablet and phone holder
A MULTIDIRECTIONAL STEERING COLUMN
ONE OF THE BEST STEERING COLUMNS OF THE MARKET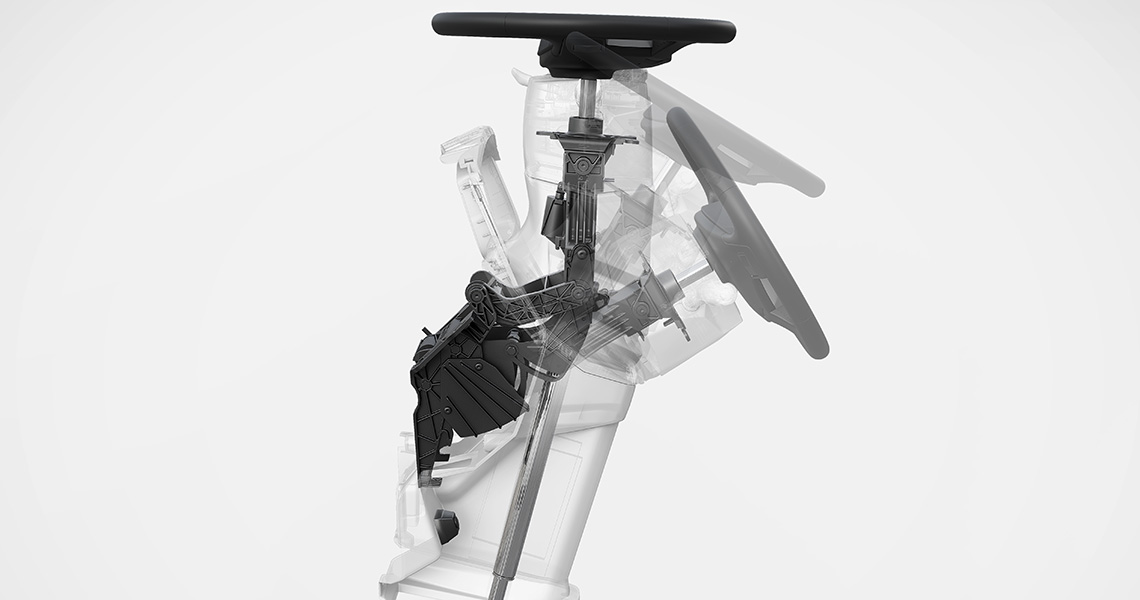 Your driving position to accurately match your morphology
Intuitive foot adjusted control wheel to adopt the ideal driving position
MORE ON BOARD HOME-LIKE COMFORT
NEW ULTRA COMFORTABLE BED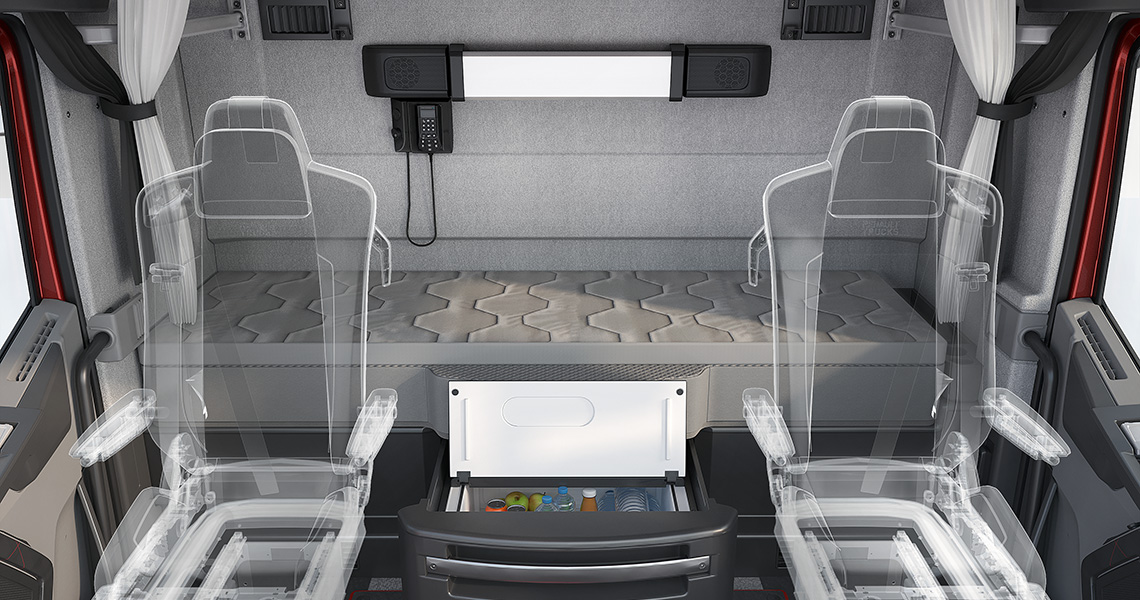 SERENITY BUNK
Mattress thickness: 170 mm; density: 41 kg / m3
Twice as many springs and a thicker mattress to suit all morphologies
Mattress detachable from its base to use fitted sheets
New textured fabric makes cleaning easy
Memory foam mattress topper
TWO USB-C SLEEVES
GREATER RELIABILITY AND FUEL SAVINGS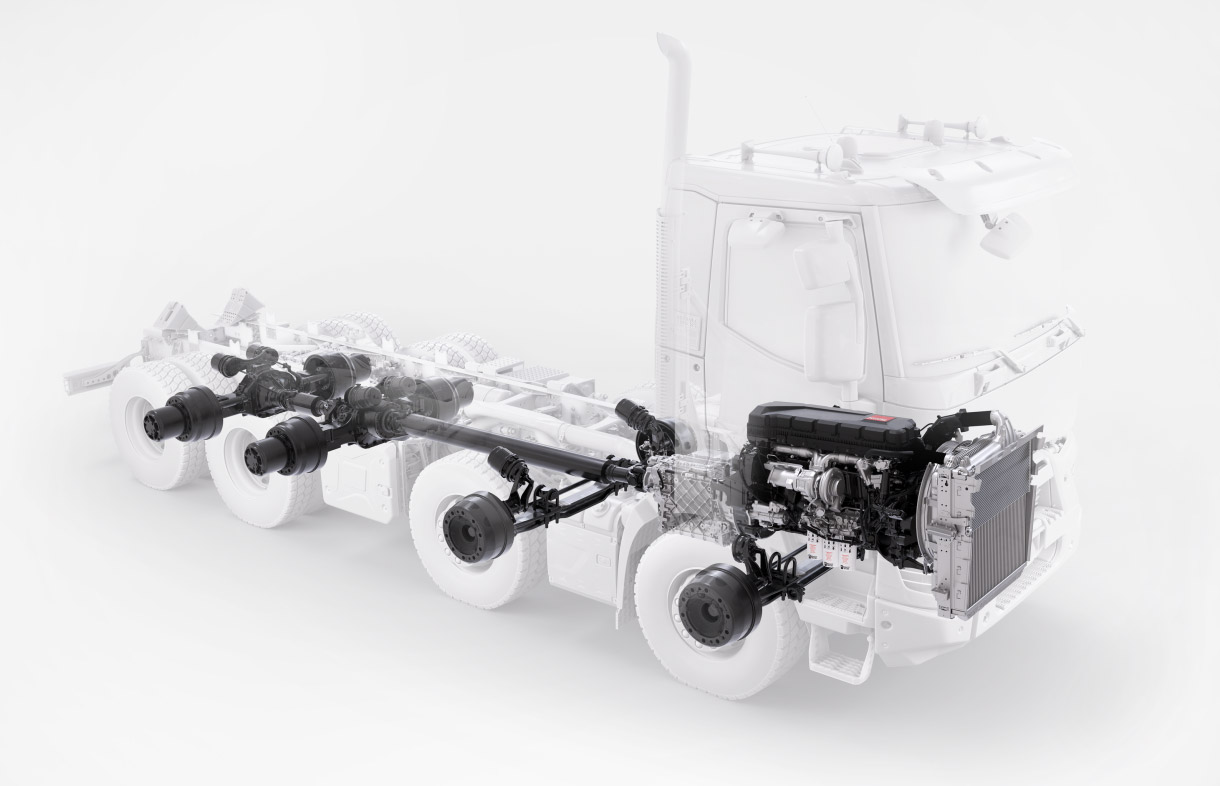 -3% FUEL CONSUMPTION
-5 % OF FUEL CONSUMPTION WITH THE FUEL ECO PACK
Euro VI Step E engine
Optimised axle torques
MORE SERVICES TO KEEP YOUR TRUCKS ON THE ROAD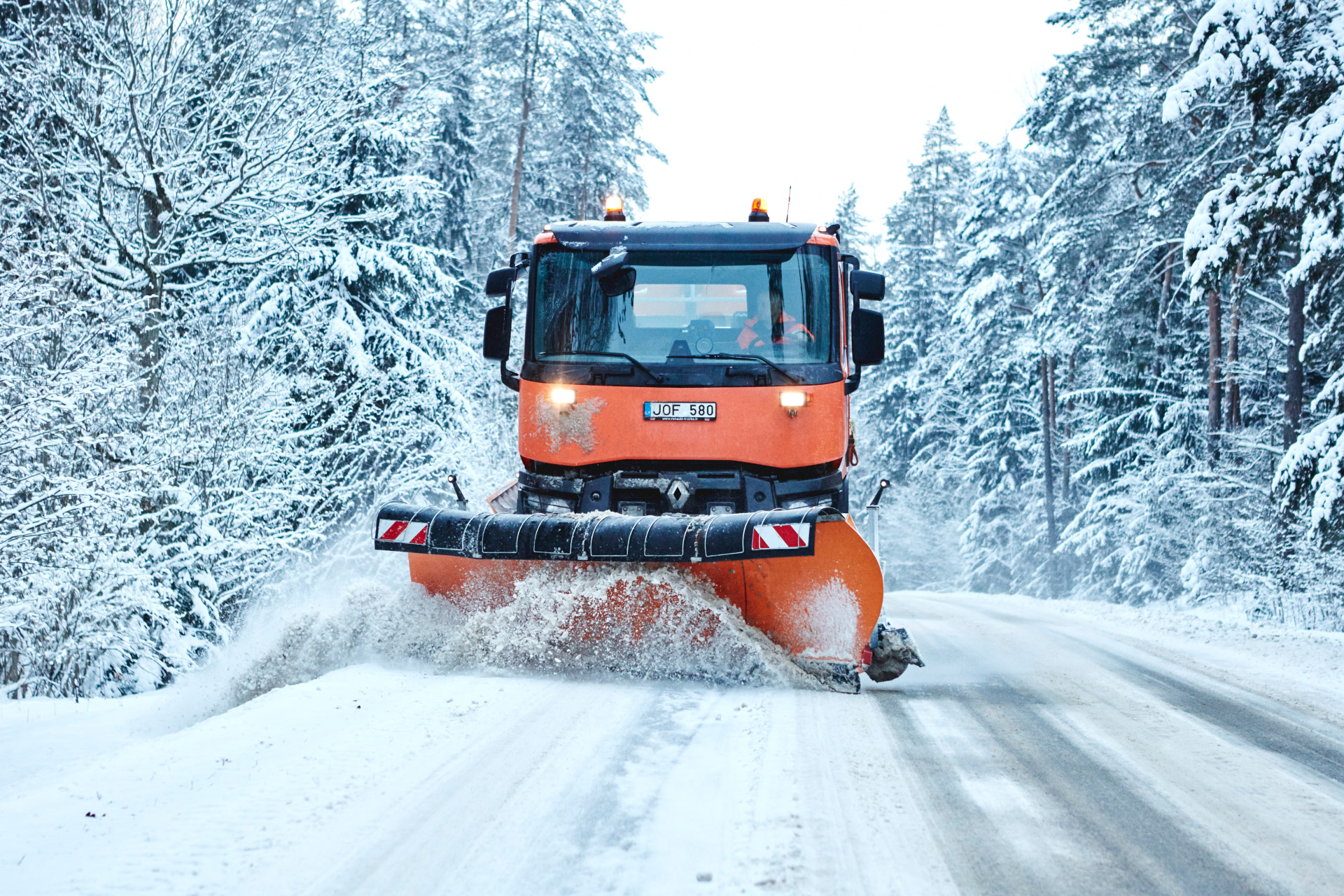 PREDICT  
Predictive maintenance made possible by real-time data monitoring:  
Maintenance optimisation
Prevention of breakdowns
Guaranteed vehicle availability
REMOTE SERVICES
Over the Air technology giving you remote services:  
Remote-diagnostic
Software crash fixing
Software update
Remote setting modification
Your truck remains efficient and even improves over time
EXTENDED DRAIN INTERVALS UP TO 150,000 KM / 18 MONTHS (13 L ENGINE)*
Reduced maintenance costs
Optimised maintenance plan to minimise servicing stops
* According to the vehicle usage
MORE SAFETY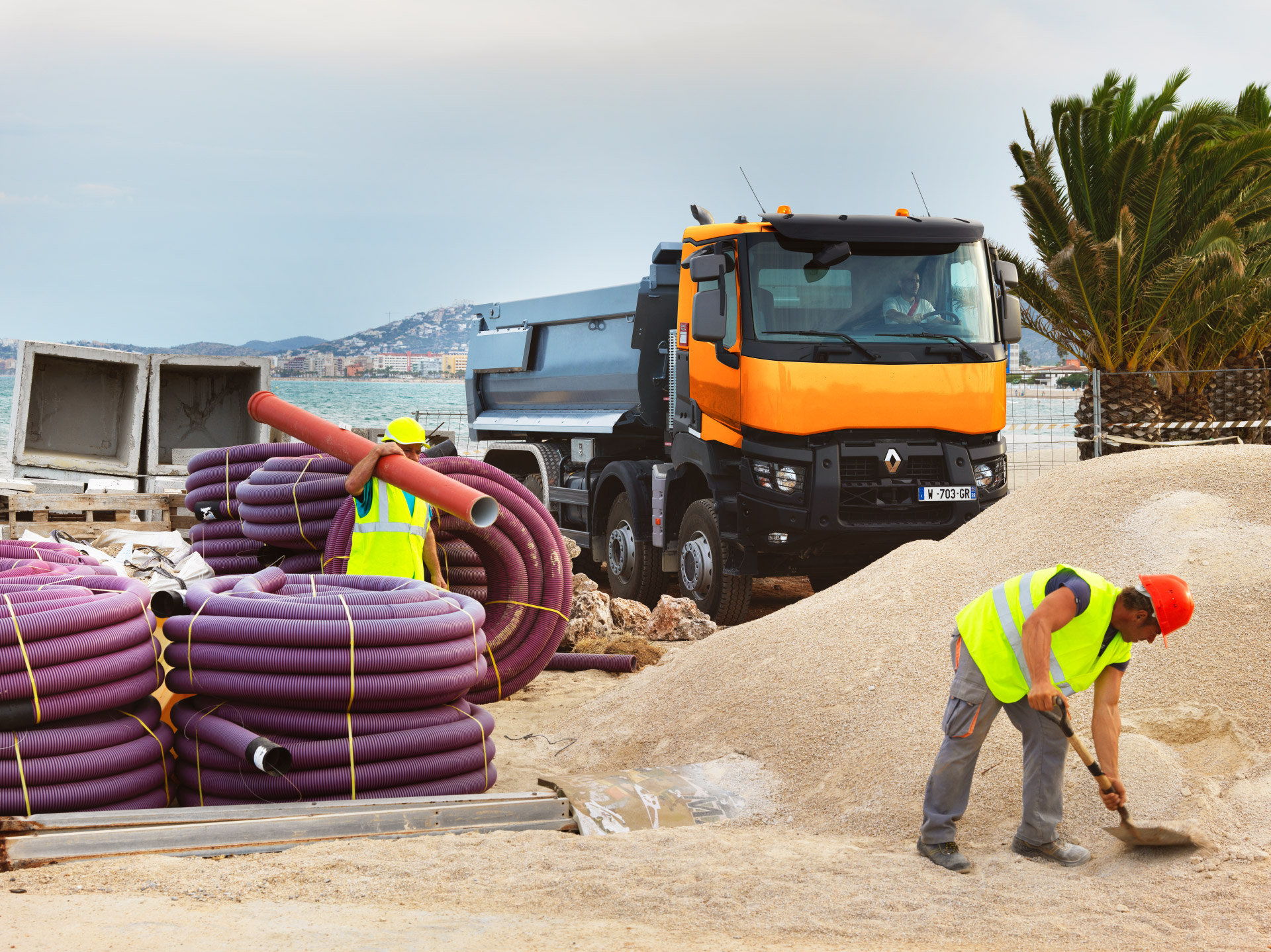 PARKING BRAKE EMERGENCY APPLICATION
Stopping the vehicle in the event of abnormal driving performance
MECHANICAL ANTI-INTRUSION LOCKING
For greater safety in the cab when the vehicle is parked
SECURITY SENSORS
The presence sensors detect vulnerable users in blind spots

FLAWLESS ROBUSTNESS
Quarries, mud, gradients, the Renault Trucks K enables you to complete your assignments whatever the terrain.
Designed to operate in extreme conditions, this is the solution for growing your profitability.  
Its outstanding technical capabilities meet all your day-to-day requirements.