List of content
CO2 reduction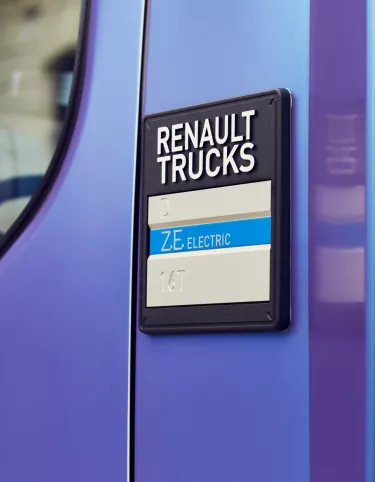 Emission standards for trucks are several years ahead of those for cars.  With the current emission standards. Particles, NOx and all other pollutant emission limits have been reduced to almost zero. Replacing older vehicles with newer ones will therefore contribute significantly to reducing emissions.
Combating global warming and reducing greenhouse gas emissions has become a key concern. Reducing CO2 emissions is the new priority for our industry.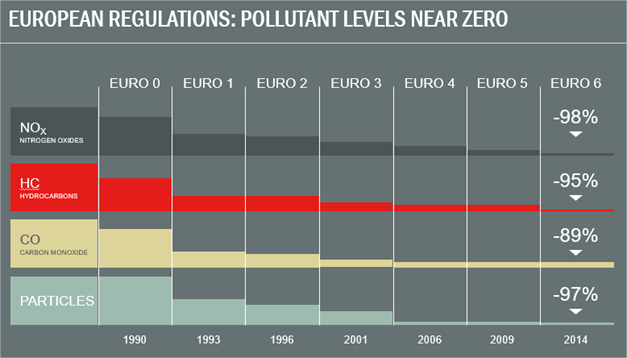 As diesel will remain the main fuel for the transport industry for many years to come, especially for regional and international transport, we aim to provide the right transport solution, to the right place with the lowest possible consumption.
The best solution to reduce the environmental footprint of long-distance transport is to stay focused on reducing fuel consumption.
The new CK Euro III evolution range includes new technologies for even greater fuel savings, such as the new 420 hp 13L Euro III engine, the Optidriver automated gearbox and connectivity. All these will contribute to a reduction of up to 3%. In addition, the monitoring of driving habits thanks to Optifleet and the training in rational driving led by Renault Trucks' coaches, can result in an average reduction of 10%.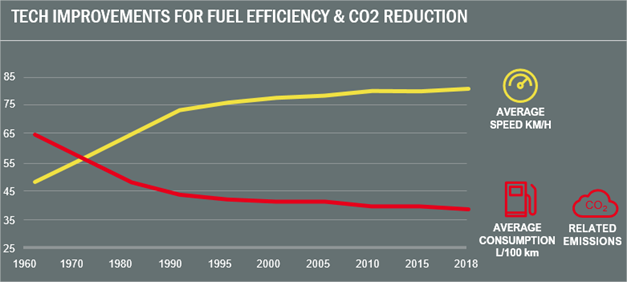 Alternative energies - our vision
In the medium and long term, new generation biofuels, in particular synthetic paraffinic fuels (HVO, XTL...) will also support further CO2 reductions.
For shorter distances or closer to urban areas, compressed natural gas - CNG - offers an environmentally friendly alternative to the challenges of the transport industry. It also contributes to improving air quality in cities.
When the zero exhaust emissions will be mandatory in Europe from 2025, electromobility would be by far the ideal solution for urban applications.  With over 10 years of extensive research and development and customer collaboration in this area, Renault Trucks is ready to make electric trucks the new standard for cities.