Services
Warranty & spare parts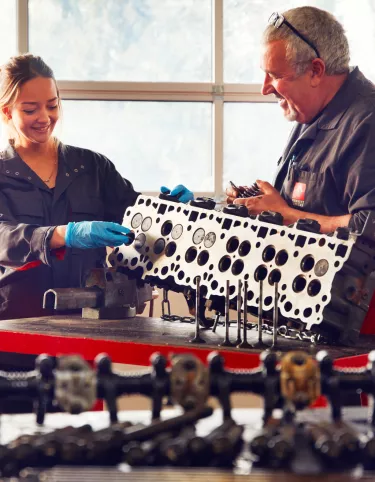 3 YEAR WARRANTY ON VEHICLES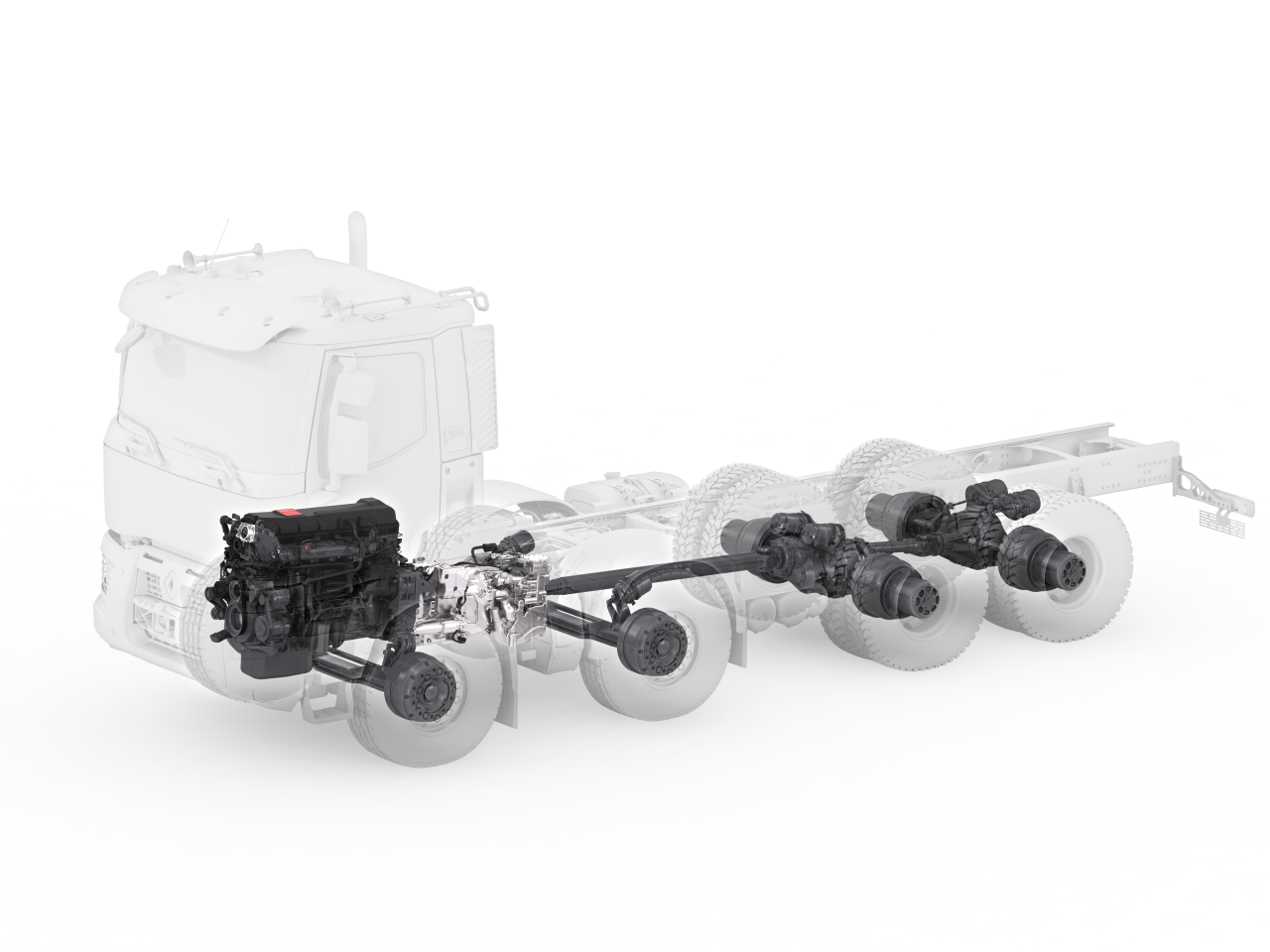 The New Renault Trucks Euro 3 C and K ranges are so robust, reliable and proven that their chassis is guaranteed for 3* years up to 450 000 km.
1 year warranty on the complete vehicle

+

2 years additional warranty on the drive train

450 000 KM
* Depending on the country and in accordance with the conditions of the Renault Trucks international warranty
2 YEAR WARRANTY ON SPARE PARTS
Renault Trucks spare parts reliability, availability and fuel optimization
Our wide range of spare parts covers all Renault Trucks vehicles, both old and new. They  cover all your needs for routine maintenance, repair and fuel optimization for your vehicles and trailers.
New parts, refurbished parts, kits, accessories, workshop supplies, our offer allows you to choose the solution best suited to your business.
GENUINE PARTS 
The Renault Trucks GENUINE parts are designed and produced  with the strictest criteria in terms of reliability, safety and environmental standards.  Our spare parts maintain the original performance of your vehicle to meet the requirements of your business: mobility, uptime and safety.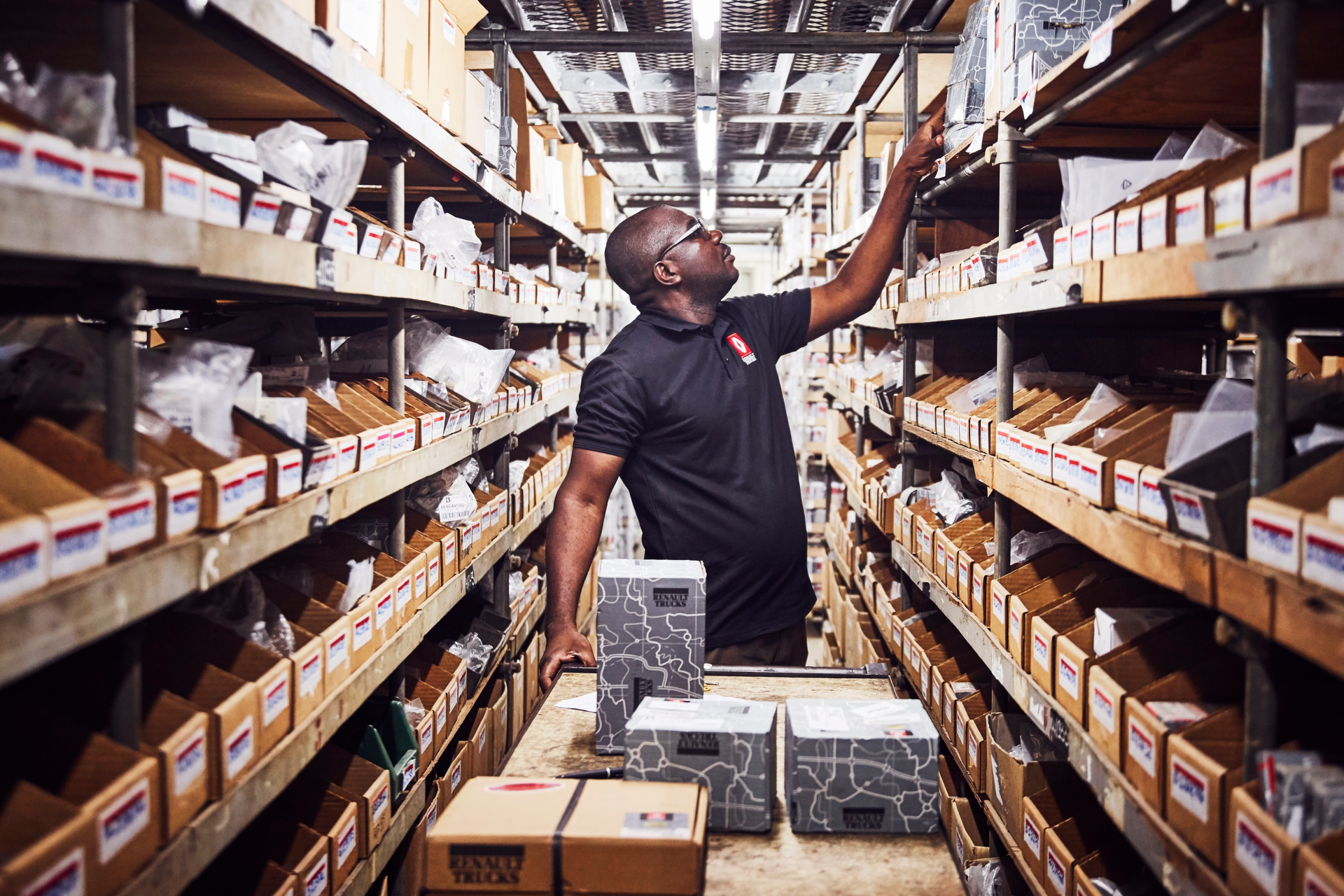 Because we are convinced in the excellence of our parts and our technicians, all GENUINE parts fitted at the workshop of our authorized dealers are guaranteed for 2 years.
EXCHANGE PARTS
In the standard exchange process, worn or deteriorated components are replaced with refurbished and approved parts in accordance with the strictest standards of reliability, safety and environmental protection. Industrial renovation and bench-tested characteristics enable the vehicle to maintain its original performance. This activity is part of the company's sustainable development policy through the recycling of parts.
Excellent quality/price ratio allowing perfect control of your maintenance costs.
Quality and performance meeting the same requirements as new products.
Reliability of parts designed and approved for Renault Trucks vehicles.
Maintain the optimum performance of your vehicle
2,000 references to cover your main needs: engine and gearbox components, braking systems, clutches, alternators, starters, electrical and electronic circuits, steering and suspension, cooling, etc.
Renault Trucks EXCHANGE parts are reliable, cost-effective and durable.
Like GENUINE parts, Renault Trucks Standard EXCHANGE parts come with a 2 year international warranty.