Press release
Volvo Group and UNESCO Collaborate to Support the Education of Children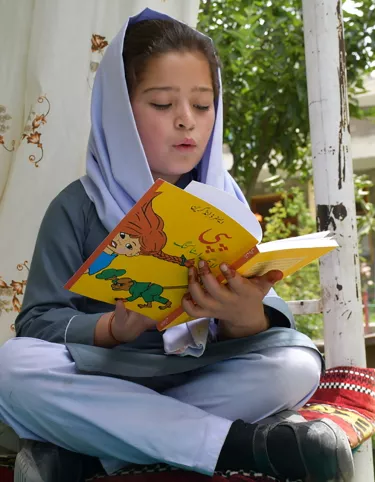 Volvo Group and UNESCO Collaborate to Support the Education of Children
Partnership aims to facilitate reading material, aid education and enhance students' reading skills

Project benefitted 77 teachers and 6,000 students in Pakistan

42,000 community members in total have engaged with the activity
Students across 40 primary schools in northern Pakistan have benefited from a unique collaboration between UNESCO, Volvo Group, and the Embassy of Sweden in Pakistan. UNESCO Islamabad Office, as the project executing agency, implemented the project in close collaboration with the Department of Education in Gilgit Baltistan. Under this partnership, which is being promoted to help publicise UNESCO's International Literacy Day (8th September), Volvo Group invested nearly 100,000 USD to facilitate young children with the much-loved children's book, "Pippi Longstocking".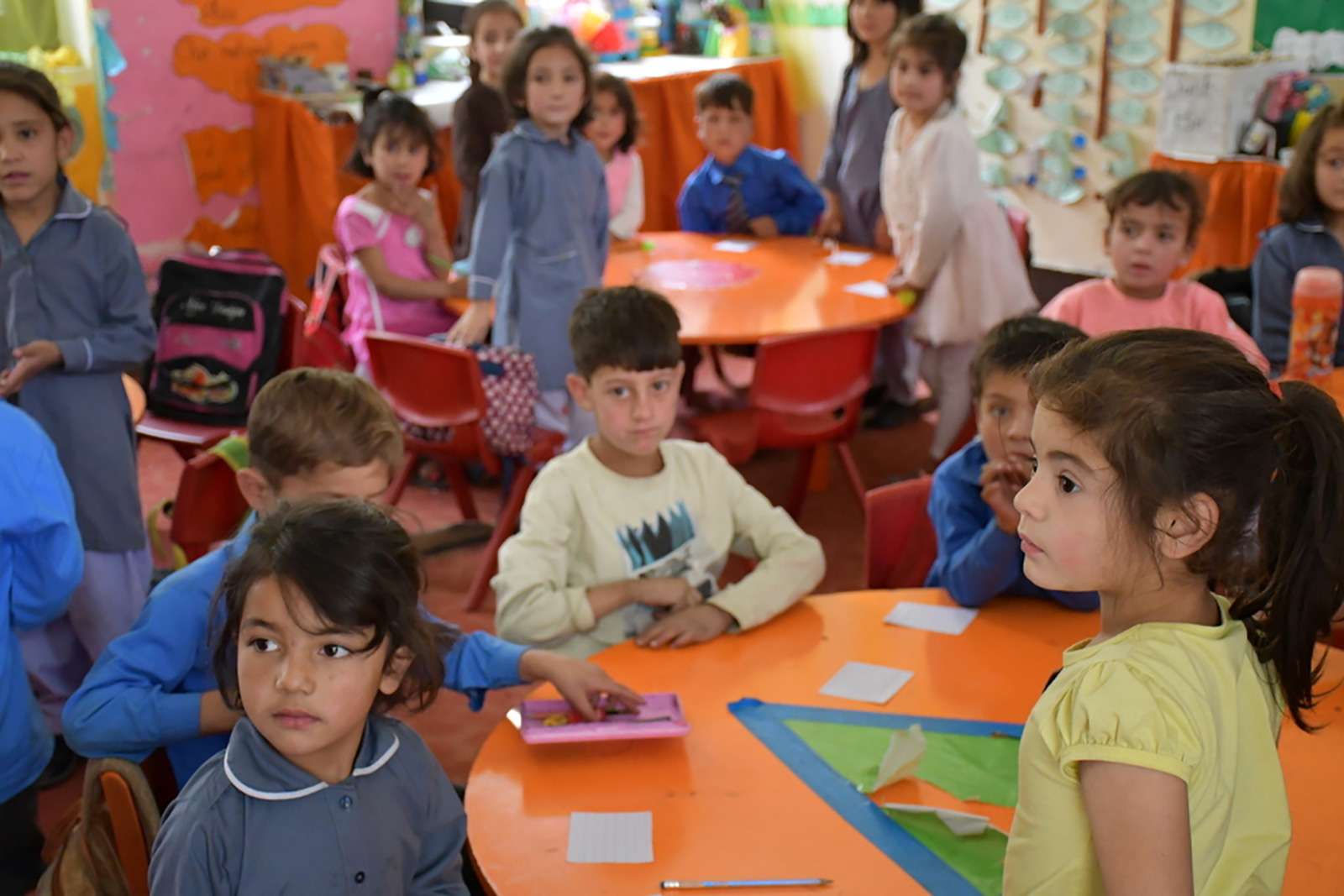 The project, titled "Providing Primary School Students Inspiring and Motivational Reading Material", was designed to enhance the learning of primary school students' in two districts of Gilgit-Baltistan, in the mountainous north of Pakistan. Firstly, by improving the retention of students through creating a culture of reading and providing support to both students and teachers; and secondly, by improving learning opportunities for the students through a focused approach to teacher training and classroom strategies.
Implemented across 40 primary schools, the project focused on improving the school-learning environment by enhancing teachers' capabilities and ensuring students had access to interactive reading materials and stimulating learning opportunities. Furthermore, to address the lack of interactive and participatory teaching and learning material in target schools, and to promote reading as a fun activity, the popular children's book "Pippi Longstocking", a story of a brave and curious girl written by Swedish author Astrid Lindgren, was translated into Urdu and introduced as additional reading material.
To further enhance reading habits among students, target schools were also provided with a set of storybooks along with additional reading and interactive teaching and learning material. Teachers in the project schools were trained on active learning strategies followed by classroom-based on-the-job facilitation.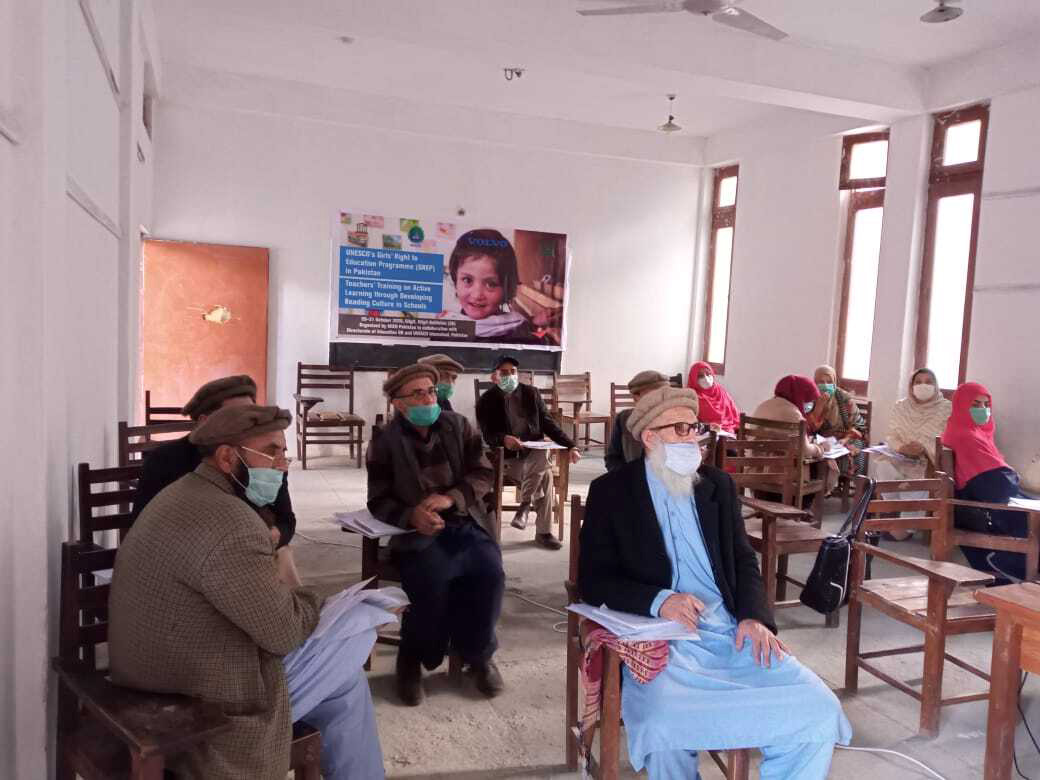 In total, 6,000 students and 77 teachers benefited from the project, in addition to 42,000 parents and community members who were engaged more widely. While the project originally introduced the active learning material and co-curricular books to the 40 target schools, other schools subsequently benefited by borrowing them.
The project was launched in 2019 to address the fact that children in many parts of Pakistan do not have access to primary education, while children in rural areas and especially girls are more vulnerable to experiencing inequalities in their education. The annual status of Education Report (ASER 2019 ) revealed that only 50 percent of boys and 37 percent of girls in public schools in the Gilgit-Baltistan region could read complete sentences in Urdu.
While highlighting the importance of this unique collaboration, Ms. Patricia McPhillips, Director UNESCO Islamabad appreciated the contribution made by Volvo Group and stressed the need for the scaling up of the project in other provinces and areas of Pakistan. She said the provision of storybooks and other learning aids enhanced students' access to interactive and empowering reading materials, especially of non-conventional gender roles, which are very limited in many public schools in Pakistan. Ms. Patricia stressed on importance of the availability of reading material in schools for developing reading habits among students to improve their analytical and critical thinking skills, as well as their self-esteem and confidence.
Farida Timsiet, Marketing and Communication Manager at Volvo Group Middle East, said:  "Partnering with UNESCO and the Embassy of Sweden in Pakistan further solidifies our objective of giving back to our communities around the globe. A child's education and upbringing plays a crucial role in our future, which is the reason we have decided to take this project forward as Volvo Group's annual seasonal gift dedicated to supporting causes. The annual seasonal gift is also a donation on behalf of all the Volvo Group employees aiming to make a difference in our local communities. We would like to thank everyone at Volvo Group, UNESCO and the Embassy of Sweden for their efforts and help in aiding teachers, students and communities in Pakistan have a better future."
About UNESCO
UNESCO is the United Nations Educational, Scientific and Cultural Organization, works for building peace, eradication of poverty, sustainable development and intercultural dialogue through education, science, culture, communication and information. Established in 1958 in Pakistan, UNESCO is supporting the Federal and Provincial Education Department and Civil Society organizations for promotion of quality education specially girls' education in the country. The office provides technical support and policy advice for development and implementation of education sector plans to ensure access to equitable quality education for all children in the country.
About Volvo
Headquartered in Gothenburg, Sweden, the Volvo Group is committed to shaping the future landscape of sustainable transport and infrastructure solutions, employing almost 100,000 people and serving customers in more than 190 markets. Founded in 1927, it offers a range of transport and infrastructure solutions, including trucks, buses, construction equipment, power solutions for marine and industrial applications, financing and services that increase customers' uptime and productivity.